Main User Interface
The application interface provides quick access to all the important functions of Text Speaker.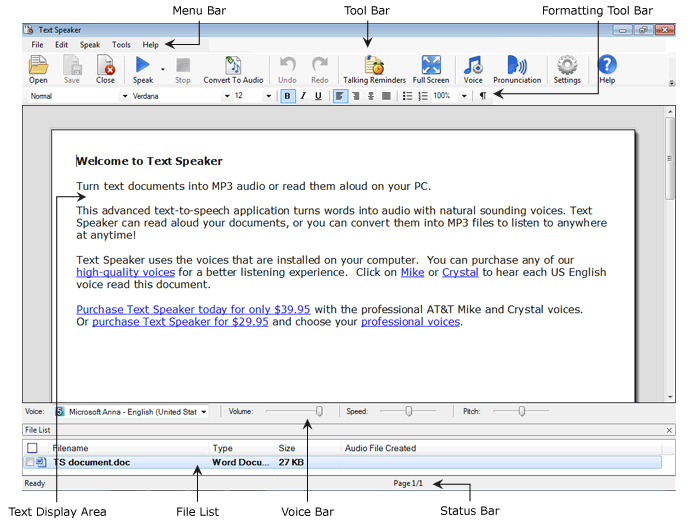 The main application window is divided into the following segments:
The Menu Bar gives you access to every feature of the program.

Quickly access the most important and commonly used features from the Tool Bar. You can open, save, and close a document. In addition, you can make your computer speak the current document, convert text to audio files, adjust the voice properties, and set reminders.

With the Formatting Tool Bar adjust text properties such as font, style, spacing, and more.

The Text Display Area shows the current document.

All the documents open in Text Speaker are listed in the File List along with their file types, size, and audio filenames (if converted to audio).

The Voice Bar allows you to adjust volume, speed, and pitch of the voice with the help of the sliders.

At the bottom of the application is the Status Bar which shows the current operation being performed. A progress indicator appears during speech or audio conversion.